Marula oil – How to use it and what are the effects?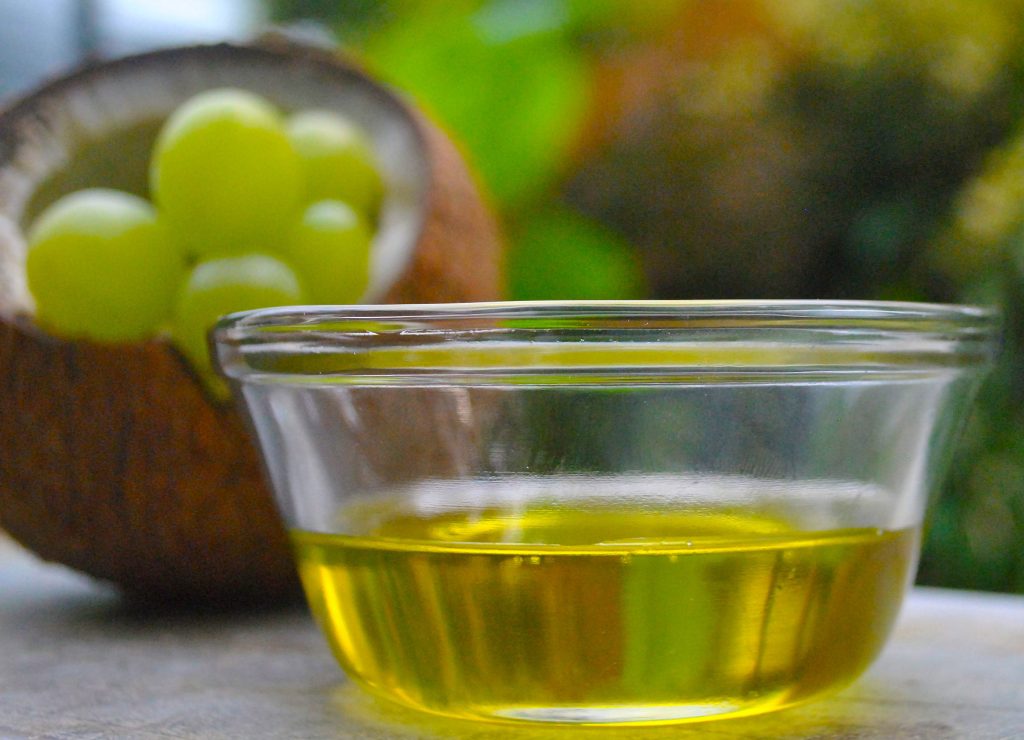 Marula oil is obtained in the process of cold pressing the kernels from fruits of Marula tree, also locally known as the Elephant tree. Where does this name come from? Mentioned fruits are delicacy of elephants, which after eating it start to behave a bit weird. Well, particles of the plant ferment in the stomach of the animal and they just behave like they were drunk. Obviously, this is not why marula oil is considered to be this popular product. It consists also of other, valued by women properties.
Probably the most important action of marula oil is elimination of free radicals. After all, cosmetic contains flavonoids, i.e. natural antioxidants, protecting against premature ageing of the organism, infections and diseases. Marula oil indicates also strong moisturising properties; so, it restores lipid barrier of skin. It helps regenerate damaged epidermis through its antiseptic, antibacterial and calming properties. It firms skin of body, prevents stretch marks, lightens discolouration and smoothers wrinkles. On top of that, it conditions skin around eyes, nails and hair.
Marula oil perfectly takes care of scalp and hair. It restores natural gloss and pH. Helps deal with dandruff, itching, psoriasis and other scalp diseases. It regulates work of sebaceous glands, strengthens hair bulbs and regenerates damaged streaks. Hair are glossier, more elastic, softer, more bouncy and smoother. It protects both scalp and hair against UVA and UVB radiation, pollution and hair treatments. What is more, it may be an addition to cosmetics dedicated for hair care.
How should you use marula oil? The cosmetic can be applied on dry and wet hair. Before every application, heat up small amount of oil in your hands, so it would become more plastic and easier in application. Then administer cosmetic on dry or wet hair ends in aim to restore them. Marula oil can be also applied in form of hair mask on dry hair and scalp. Few drops of cosmetic massage in roots – this treatment should strengthen hair bulbs, improve blood circulation and absorption of nourishing ingredients. After about and hour, rinse oil with shampoo and allow hair to dry on their own.